texans this is true i looked it up and it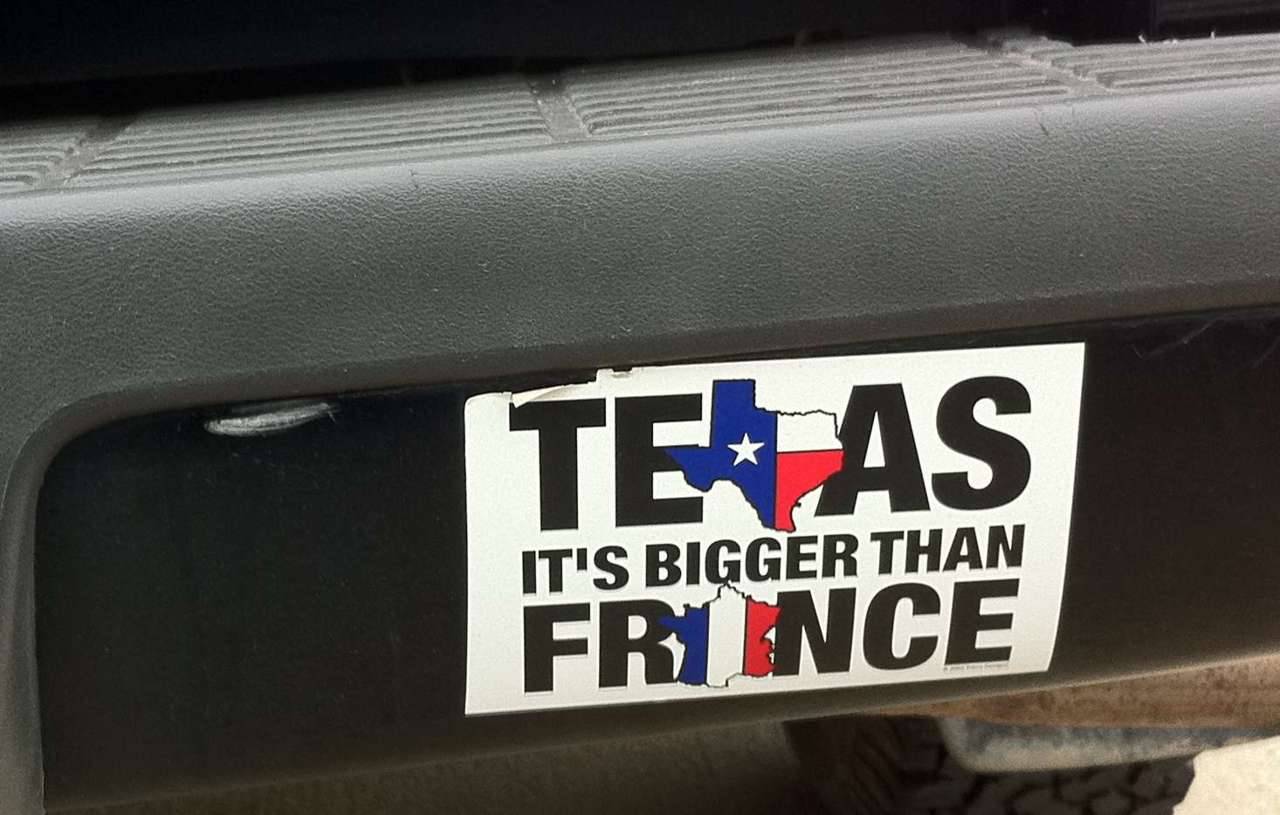 Texans, this is true. I looked it up.
And it puts you in good company. Also bigger than France: Democratic Republic of the Congo, Somalia, Chile (also red, white, and blue), and Mongolia (though their chips and salsa leave something to be desired).
The real comparison to me is whether die-hard Texans or French are more annoying (though you may know my bias).