the older couple sat on the plane a seat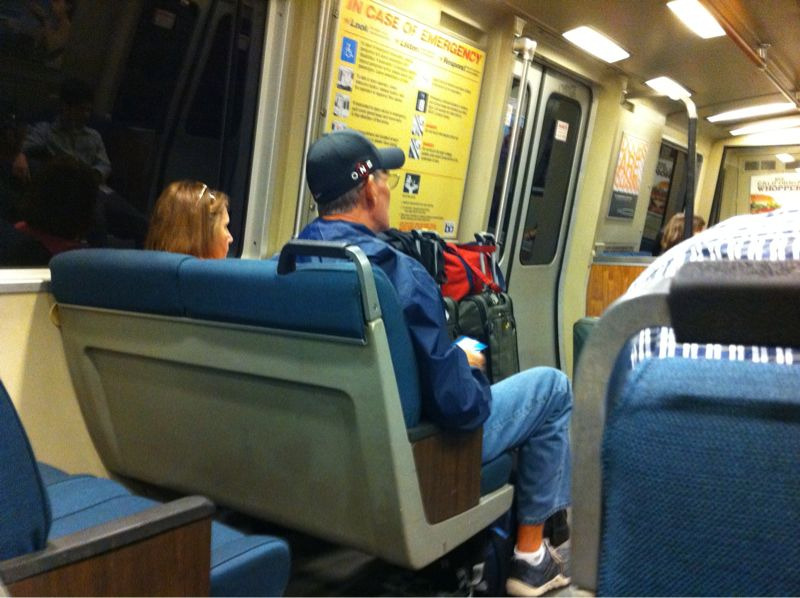 The older couple sat on the plane, a seat (intentionally?) between them. Their palpable silence was broken only by terse phrases and criticism. Now they sat on the train towards downtown: he surveying the tourist map and she boring a hole into the faux wood with her empty stare.
I hope their vacation is better than the last four hours I've observed them. More than that, I plan on always enjoying time with the wife of my youth.